Student and Parent Sign In
PowerSchool ID Creation
Step 1: Enter your current sign in information
POWERSCHOOL NOTICES
Updated On: 2.25.21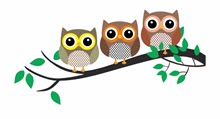 Students participating remotely should receive a "PR" attendance code for present.
Elementary Report Cards and Standards are disabled on the Parent Portal and on Android/iOS apps until grades are posted for the 2nd Trimester on Friday, March 26th after 3:00 PM.
The ACCESS ID is NOT the username. Enter the Access ID into the Access ID field on the Create Account page.
For technical support with login problems, the help desk is available at
434-7105 Mon-Fri from 8:00 AM to 4:00 PM. (Before calling, please make sure there are no blank spaces at the end of your Username by pressing the DELETE key after entering your Username)